There's so much good stuff on the web and out in "real life" this week! Please comment with any favorites below if you've found something to eat/read/wear/experience that's worth sharing!
Father Daughter duo dance their hearts out to 'Can't Stop the Feeling'. Adorable.
How to flat iron your hair & encourage volume. Kate does it again with a great tutorial for straightening. I never knew there could be so much technique to it.
A dad's hysterical texts to his wife after their son vomited. Hilarious.
6 summer sanity must-do's for moms. I need to adopt #6.
The guest star that appears about halfway through the latest season of The Unbreakable Kimmy Schmidt. I was almost ready to call it quits on the show, but now I'm digging it again with the addition of this person…I won't spoil it!
School band surprises flutist recovering from kidney transplant. I'm a band nerd forever (and a flutist!).
Sweet photo of cop comforting toddler in hospital goes viral. Touching.
Panera Bread's new Green Goddess Cobb Salad and their returning Summer Corn Chowder. I need to replicate this salad as soon as possible. And the corn chowder isn't your typical heavy, creamy soup – it's got a lightness with a touch of tomato flavor. The combo is heavenly.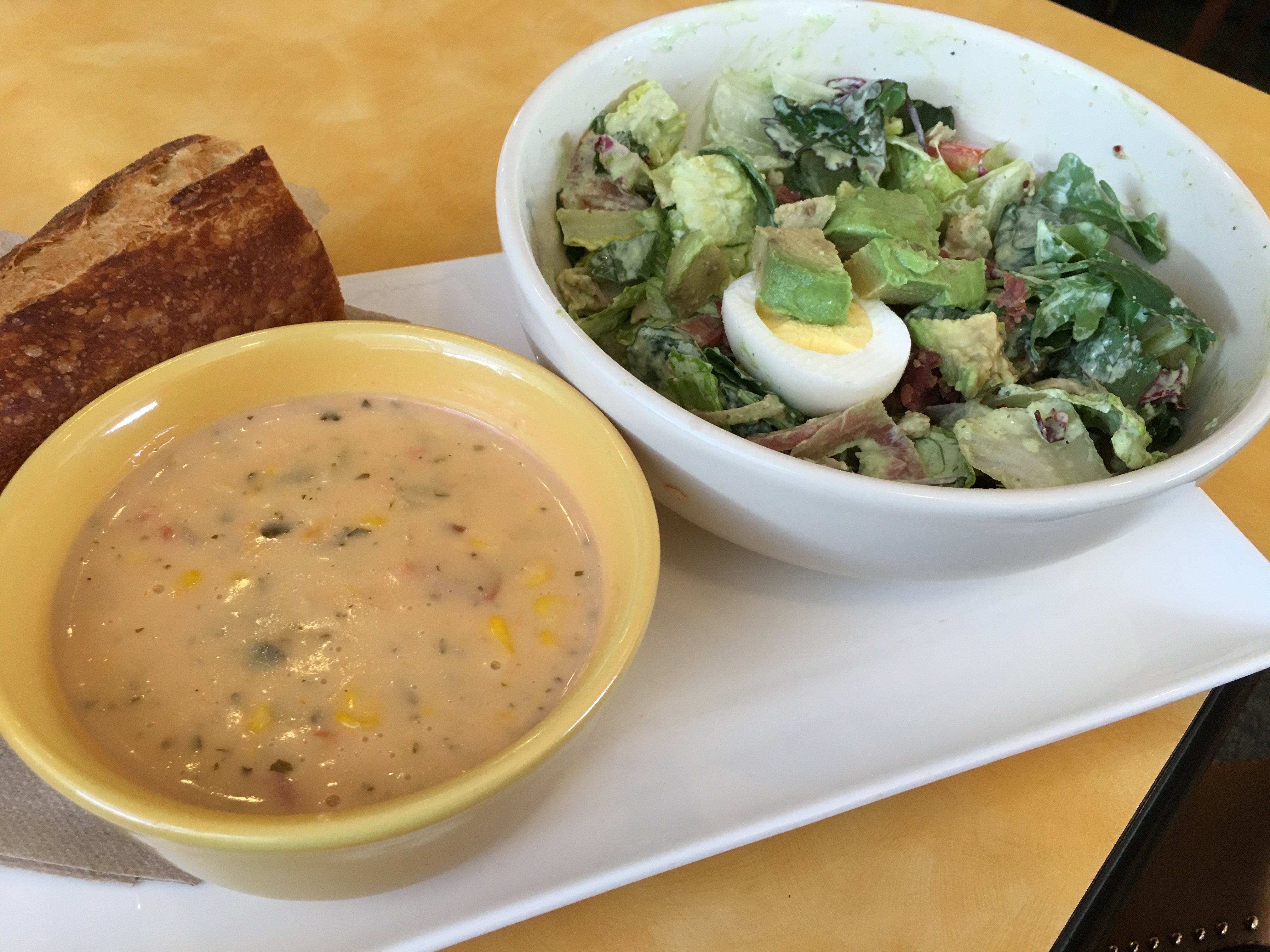 The 'Steve Jobs' movie. We watched it last weekend, and it's such a great portrayal of how far technology has come since the mid-'80s. I also loved the biographical aspect that showed Steve Jobs' personal life and development throughout each product launch. And the supporting characters were just brilliant (namely Kate Winslet and Seth Rogen).
Little boy helps Dad with skin-to-skin contact for newborn siblings. The sweetest.
Jen Hatmaker's FB post about remaining content in a season of being "underground." She has a way with words, that one.
Why Snapchat is Chrissy Teigen's safe haven. I'm still working on getting familiar with this social media platform, but she raises great points for why SC is better for avoiding criticism.
Have a fantastic weekend!