I've got some great suggestions for books to take to the pool this summer! The past couple months, I finished (just finished…some of them I started several months ago but finally wrapped up) five books – fiction, personal development, memoir, lifestyle, and a "parenting" book (you'll see what I mean).
If you're new to this, each month (or every few, like this post), I read a random assortment of books and share a few thoughts and recommendations along with a synopsis. Please leave your recent favorite books in the comments so I can check them out!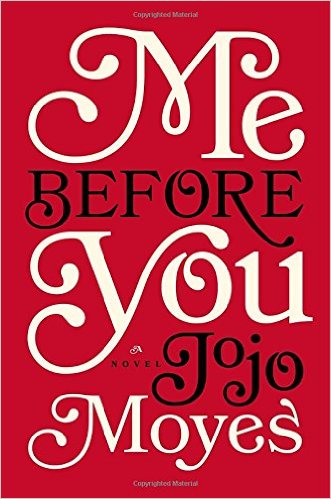 After hearing so much about this bestseller and the recently released movie, I had to read it for myself. I love a good chick lit book, and this one was a page turner. It's about both finding love in an unexpected place and making life-altering choices. Besides the love story angle, I was surprised to discover how much this book touches on some controversial moral and ethical issues without being in-your-face about it. I hesitate to say much more because I don't want to give away any major details.
The characters are likeable but realistic with all their eccentricities. The writing is smooth and effortless. The ending left me feeling mad, sad, and heartbroken but still completely satisfied with having read it. Be prepared to smile, laugh, cry, and enjoy the journey of two people who meet each other by chance and change their lives forever.
Via Amazon:
They had nothing in common until love gave them everything to lose . . .
Louisa Clark is an ordinary girl living an exceedingly ordinary life—steady boyfriend, close family—who has barely been farther afield than their tiny village. She takes a badly needed job working for ex–Master of the Universe Will Traynor, who is wheelchair bound after an accident. Will has always lived a huge life—big deals, extreme sports, worldwide travel—and now he's pretty sure he cannot live the way he is.
Will is acerbic, moody, bossy—but Lou refuses to treat him with kid gloves, and soon his happiness means more to her than she expected. When she learns that Will has shocking plans of his own, she sets out to show him that life is still worth living.
A Love Story for this generation and perfect for fans of John Green's The Fault in Our Stars, Me Before You brings to life two people who couldn't have less in common—a heartbreakingly romantic novel that asks, What do you do when making the person you love happy also means breaking your own heart?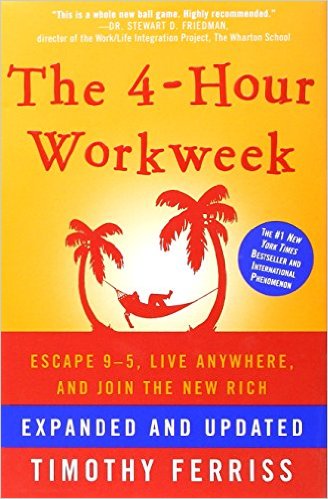 I initially wanted to read this book after seeing some small business owners post their favorite take-aways and practices from the author on social media. My expectations didn't exactly line up with what I experienced while listening to the audiobook. For me personally, a lot of the advice doesn't apply to my business situation. I'm also not trying to literally reduce workload to a 4-hour workweek, but instead I'm striving for productivity and efficiency. Even though some of his business acumen was not applicable to me, there are a few principles he shared that I found valuable:
Put yourself on a low information diet. We're immersed in too much information – from email to news to our RSS feeds. These are the greatest hindrances to our productivity.
Ask yourself, "If this is the only thing I accomplish today, will I be satisfied with my day?"
Don't ever arrive in front of your computer without a clear list of priorities. You'll just read unassociated e-mail and scramble your brain for the day.
Via Amazon:
Forget the old concept of retirement and the rest of the deferred-life plan–there is no need to wait and every reason not to, especially in unpredictable economic times. Whether your dream is escaping the rat race, experiencing high-end world travel, earning a monthly five-figure income with zero management, or just living more and working less, The 4-Hour Workweek is the blueprint.
This step-by-step guide to luxury lifestyle design teaches:
•How Tim went from $40,000 per year and 80 hours per week to $40,000 per month and 4 hours per week
•How to outsource your life to overseas virtual assistants for $5 per hour and do whatever you want
•How blue-chip escape artists travel the world without quitting their jobs
•How to eliminate 50% of your work in 48 hours using the principles of a forgotten Italian economist
•How to trade a long-haul career for short work bursts and frequent "mini-retirements"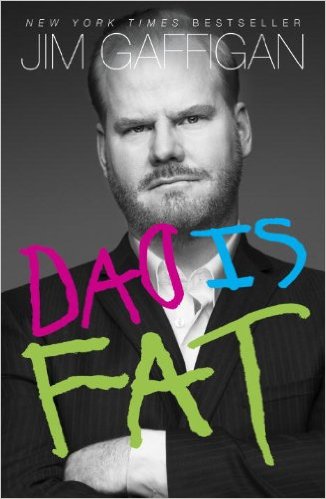 I had always known Jim Gaffigan as an actor in various sitcoms. When a friend introduced me to his stand-up comedy shows on Netflix a few years ago, I was hooked. Taking his same sense of humor that led to his riff on "hot pockets" and channeling it into a book about fatherhood…well, that's just a recipe for a gigglefest. Since Jim is a dad of five, I feel like he has some authority to speak on the parenting topic, even if this is a highly comical version. He injects humor into everything it means to have children while being surprisingly observant and relatable.
He recycles a few jokes here and there if you've seen his specials, but overall I really enjoyed the chuckles. If you're not a parent, there's a good chance you may not get a kick out of this. Finally, major brownie points for Jim in recognizing his wife throughout the book for both her abilities as a mother and her role as his co-producer/writer/manager. It's pretty obvious that he unabashedly loves and admires her.
Via Amazon:
In Dad is Fat, stand-up comedian Jim Gaffigan, who's best known for his legendary riffs on Hot Pockets, bacon, manatees, and McDonald's, expresses all the joys and horrors of life with five young children—everything from cousins ("celebrities for little kids") to toddlers' communication skills ("they always sound like they have traveled by horseback for hours to deliver important news"), to the eating habits of four year olds ("there is no difference between a four year old eating a taco and throwing a taco on the floor"). Reminiscent of Bill Cosby's Fatherhood, Dad is Fat is sharply observed, explosively funny, and a cry for help from a man who has realized he and his wife are outnumbered in their own home.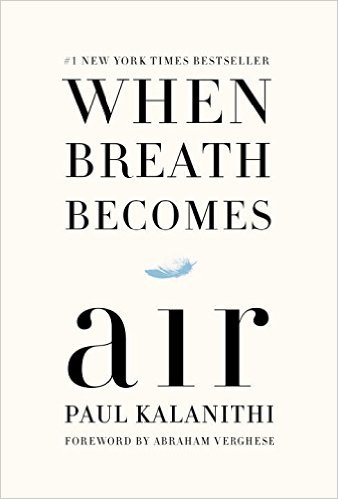 It was probably a poor decision to start reading this book shortly after I began Me Before You since they both lean on the sadder side of the spectrum. When a neurosurgeon writes a book about his terminal cancer diagnosis and what it means to face his own mortality…well, there's just something both tragic and paradoxical about that. While the vast majority of this book was written in Paul's voice and internal dialogue, the epilogue penned by his wife Lucy is what really solidified this as a tearjerker for me.
This is definitely a heavy read, but one that's well worth it for the thoughts and emotions it evokes about what we value in life, should we ever find ourselves in a similar situation. I don't think I've devoured a book as quickly as this one – from Paul's detailed descriptions of his journey to becoming a doctor to his heartfelt contemplation of the meaning of life – it's moving and life-affirming but admittedly depressing too.
Paul was a very talented man who in addition to being an accomplished surgeon also was a gifted writer, and it makes me happy to know that he was able to complete most of it before his death. There's a reason this one is on the bestseller list – it's a must-read!
Via Amazon:
At the age of thirty-six, on the verge of completing a decade's worth of training as a neurosurgeon, Paul Kalanithi was diagnosed with stage IV lung cancer. One day he was a doctor treating the dying, and the next he was a patient struggling to live. And just like that, the future he and his wife had imagined evaporated. When Breath Becomes Air chronicles Kalanithi's transformation from a naïve medical student "possessed," as he wrote, "by the question of what, given that all organisms die, makes a virtuous and meaningful life" into a neurosurgeon at Stanford working in the brain, the most critical place for human identity, and finally into a patient and new father confronting his own mortality.
What makes life worth living in the face of death? What do you do when the future, no longer a ladder toward your goals in life, flattens out into a perpetual present? What does it mean to have a child, to nurture a new life as another fades away? These are some of the questions Kalanithi wrestles with in this profoundly moving, exquisitely observed memoir.
Paul Kalanithi died in March 2015, while working on this book, yet his words live on as a guide and a gift to us all. "I began to realize that coming face to face with my own mortality, in a sense, had changed nothing and everything," he wrote. "Seven words from Samuel Beckett began to repeat in my head: 'I can't go on. I'll go on.'" When Breath Becomes Air is an unforgettable, life-affirming reflection on the challenge of facing death and on the relationship between doctor and patient, from a brilliant writer who became both.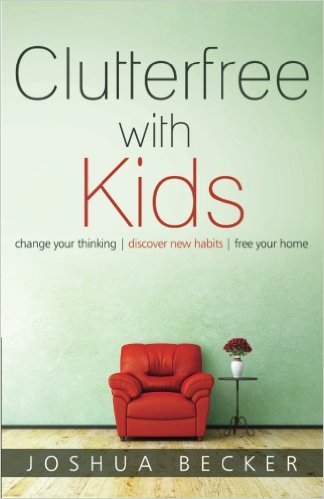 In the last few years after a move and having a baby, I started to realize how important it is to streamline not just our "stuff," but also our general way of life. This "minimalist" mentality was definitely a new concept for me because I feel like I'm a product of the "more is better" generation. While we've all heard about the Konmari philosophy to declutter our homes, this book delves deeper into other areas of daily living, addressing bigger issues such as simplifying our schedules, the benefits of being a one-income family, and the freedom of owning less.
This book certainly shares many practical tips as well, such as how to pare down toys, clothes, collections, and other possessions, but don't expect the nuts and bolts of how to specifically reduce. The author offers more of a general guideline to begin the minimalizing process (he shares many more of his thoughts and advice over on his site Becoming Minimalist).
The overarching theme here is about reprioritizing our place in an insane consumer-driven society that emphasizes so much value on earning more, shopping, and managing our myriad possessions. He doesn't discourage us from making purchases but clarifies that we should do it with a purpose and not because we're swayed by trends and emotions. If you're looking for more simplification in your life – read this!
Via Amazon:
Children add joy, purpose, and meaning to our lives. They provide optimism, hope, and love. They bring smiles, laughter, and energy into our homes. They also add clutter. As parents, balancing life and managing clutter may appear impossible—or at the very least, never-ending. But what if there was a better way to live? Clutterfree with Kids offers a new perspective and fresh approach to overcoming clutter. With helpful insights, the book serves as a valuable resource for parents. Through practical application and inspirational stories, Clutterfree with Kids invites us to change our thinking, discover new habits, and free our homes. It invites us to reevaluate our lives. And it just may inspire you to live the life you've been searching for all along.